#Repost fromSouth China Morning Post
apple.news/A_Y2waM8oSCSAUhiPaYmASQ
SOCIETY
Dec 27, 2018, 6:15pm HKT
As an ethnomusicologist, my interest and involvement in Uyghur music, and my connections to Urumqi, run long.
I first traveled to the capital of the Xinjiang Uyghur Autonomous Region, in far western China, in 2004 and have conducted research there from 2007 onward. Between 2012 and 2016, I spent three and a half years in the city, making Urumqi a place that I came to see as a second home.
But the political situation had changed drastically since I left in late June 2016.
Credible estimates suggest that up to 1 million Uyghurs, or roughly 10% of the mostly Muslim group's population, are in camps, while those outside the camps are subjected to constant monitoring by means of a dystopian surveillance state. Scholar Rian Thum describes the region today as "a police state to rival North Korea, with a formalized racism on the order of South African apartheid."
Earlier this year, I wanted to return to see whether my new research project on gender and music there would be possible.
Unsurprisingly, I encountered numerous obstacles from the second I entered China on June 14 of this year.
The first occurred at passport control in Beijing, where I was pulled aside for a round of questioning related specifically to my connections to Xinjiang – a line of inquiry that I had never once undergone in the dozens of trips I have made to China since 2004.
The second obstacle occurred when I attempted to purchase plane tickets from Beijing to Urumqi. Four bookings I made online were almost instantly canceled, which I suspect was connected to the questioning I had undergone at customs; my name and passport number had clearly been flagged.
Ultimately, I was able to secure a ticket, but not until my departure was already delayed by two days.
The third – and far more troubling – obstacle was what I encountered when I arrived in Urumqi.
I quickly discovered that individuals and institutions with whom I had hoped to collaborate wanted nothing to do with me.
I initially planned to contact research participants, all of whom I already know personally, only after arriving in Urumqi, naively believing that it would be safer to contact them if I were already in the country rather than abroad.
I received one rejection after another, however:
my previous advisor at Xinjiang University, Rahile Dawut, had long been disappeared, and no one would allow me on the campus;
my contacts at the Xinjiang Arts Institute, where I studied for five semesters between 2014 and 2016, communicated through a proxy that I should not attempt to set foot on their campus;
my attempts to contact the Muqam Ensemble and Women's Association were met with silence; and
the regional library, where I had planned to do text-based research, was shut down (ostensibly for remodeling, which has now gone on for more than three years).
Moreover, the bookstores I knew best had been shuttered, much of their previous Uyghur-language stock having been banned and/or burned in a recent "cleansing."
Musical instrument shops, meanwhile, had been relocated to a tourist bazaar, which took me days to find. I discovered in branches of Xinhua, the state-run bookstore, that the scant Uyghur-language resources still available for purchase included no works that would be useful for the research I proposed.
After being quite sad about the infeasibility of my plans for several days, I readjusted my expectations.
I conducted no formal interviews related to my proposed topic, but I did talk and interact constantly with local residents by exploring the city each day.
Back in the thick of my dissertation research days, whenever I encountered roadblocks I'd turned to walking, in the hope that a new city view or human encounter might teach me something more about the textures of Uyghur life.
I fell back on that tried-and-true method this summer, setting out each morning for long walks.
In talking informally with the people I encountered, I learned of a major ongoing gentrification and ethnic resettlement project in the city. I also documented, through photography and several sound recordings, ways in which the cityscapes and soundscapes of Urumqi have undergone massive transformations.
I also learned about current happenings – including some of the political work to which professional ensemble musicians are being assigned by the government, as well as the arrests and detentions of prominent Uyghurs – in on-the-streets exchanges I had with many individuals, some of whom I knew personally and others of whom approached me because they recognized me from the minor entertainment career I had when I lived in Urumqi.
Around a week into my trip, I made the decision to travel outside of Urumqi to see how new policies and practices are affecting Uyghur life in cities outside the center.
Over the course of two weeks, I came to the conclusion that not only was my proposed study unfeasible, but also that it would be ethically indefensible for me to continue pursuing ethnographic research in Xinjiang for the foreseeable future.
Minimizing risk is part of the code of ethics for anyone conducting research with human subjects, and to minimize risk is simply impossible in the current climate in the Uyghur Region, where merely expressing interest in traveling abroad or having contact with anyone outside the region is enough to condemn a Uyghur to disappearance into a camp.
I have since come to accept that my own days in China might be over.
At the very least, they are clearly numbered if the current policies continue, and I do not anticipate that things will change in the near future.
Increasingly, however, I am convinced that it is urgent for researchers and other interested parties to continue traveling to the region to bear witness to what is happening in whatever ways they can. The research conditions are less than ideal – and indeed dangerous – meaning that anyone must go in with a strong code of ethics and commitment to non-harm.
But we can and should continue speaking truth to what is happening in Xinjiang, where the Chinese Communist Party is attempting to create a vacuum that it can then, à la the Party in Orwell's 1984, fill only with itself.
The Party cannot hide this.
One of my favorite proverbs in the Uyghur language goes kün'ni étek bilen yapqili bolmas, which translates literally as it is impossible to cover the sun with a coat flap.
The truth always comes out, in other words. It is imperative that funding agencies continue providing support for researchers to travel to Xinjiang so that outsiders can continue bearing witness to some aspects of what is happening there, in the process revealing just how flimsy the coat flaps of the Chinese party-state truly are.
Elise Anderson is a candidate for dual Ph.D. degrees in Ethnomusicology and Central Eurasian Studies at Indiana University-Bloomington, where she is completing a dissertation on the impact of development discourse and practice on classical Uyghur music.
A version of the piece was originally published in #AsiaNow, the blog of the Association for Asian Studies.
A daily digest of the top China stories.
https://www.inkstonenews.com
Copyright © 2018 South China Morning Post Publishers Ltd. All rights reserved.
#Repost From Hong Kong Free Press
apple.news/AdQrrQdPtQj6GNYPBU1pghA
By Zubayra Shamseden, Chinese Outreach Coordinator, Uyghur Human Rights Project
It was horrifying to hear that my sister Mesture, who was in severe pain going into labour with her first child Nazife, was unable to go to the hospital in Ghulja city on February 5, 1997 because a blockade had been enforced in the city. My parents had just come to visit me in Australia at the time and we felt utterly tormented as we sat helpless, unable to do anything while our family suffered.
I was constantly on the phone to my brother, Abdurazzak Shamseden, telling him to find a way through the backstreets and alleys of Ghulja to take my sister to the hospital. They managed to get there in time for baby Nazife to be born, surrounded by her dad and uncle.
Outside, a bloody massacre was taking place. That day was the beginning of a period of mass arrests, deaths, and disappearances. Those who could, fled the country. My parents decided to go back sooner than they had planned to, in order to stay with family and support the community. I begged them not to but by March 1997 they had gone home. They witnessed the loss, suffering, and devastation that every family in Ghulja experienced until they returned to Australia in 2001.
My sister Mesture stayed. She was sent to a concentration camp in 2016, and although I heard she was released recently, I haven't been able to speak to her since 2015. Baby Nazife, by then a 19-year-old girl, was also taken to a concentration camp with her mother.
Before 1997, Ghulja city was known as the birthplace of Uyghur modern education and a centre for inspiration, freedom and hope. As time went on, society began to fall apart for several reasons: more and more young people were being left jobless, and issues with drug and alcohol abuse were becoming a major concern as they slowly dismantled families and the community.
As no help was forthcoming from the government, a group of young people, led by Abduhelil Abdurahman and Abdusalam, as well as my brother Sadirdin Shamseden and my nephew Hammat Muhammat, organized the Meshrep.
Meshrep typically consists of social, religious and cultural activities such as music, dance, the recitation of poetry, the teaching of basic principles of our religion, or simple conversation, as well as organized sports, primarily among young men. Through this form of community building and the creation of a social support network, many youths were able to give up drinking, drug abuse and other civil crimes.
Many alcohol and tobacco shops went out of business, and young people started to do sports or other activities to stay healthy. These changes seemed to make the authorities nervous rather than happy. The authorities had done nothing to combat the social problems Uyghurs had been facing, so the youth had taken it upon themselves to do so.
Rather than supporting this initiative, they arrested Abduhelil. On February 5, 1997, the youths who had organized Meshrep with Abduhelil took to the streets to demand two things: One, Abduhelil's release, and two, the rights and freedoms that Uyghurs were constitutionally entitled to. Unfortunately, this peaceful and orderly protest turned into a so-called "riot" according to state media; the Chinese military opened fire on the unarmed protesters on the street. It was a massacre.
The Ghulja massacre.
Abduhelil was imprisoned and tortured to death. Abdusalam was killed and thrown out of a window of a Ghulja police station in 1997. My brother Sadirdin was assassinated in Kazahkstan in 1998, and my nephew Hammat was shot dead by Chinese authorities in Ghulja in 1998.
I lost a brother, Sadirdin, a nephew, Hammat, and a cousin, Abduxaliq Abdureshid for ever. Another brother, Abdurazzaq, is still serving his prison sentence to this day – it has been 23 years. My heart bleeds when I think of them, yet I am proud of their courage, their vision, their sacrifice; I believe they did the right thing, they did the difficult task of standing up for what was right despite the obstacles in their way.
The Ghulja youth movement ended with a massacre, but its spirit will live on forever, the spirit of fighting for freedom, the Uyghur identity and a free homeland. Our survival is inevitable, our existence immortal. What happened on February 5, 1997 is a scar in the Uyghur consciousness, and a reminder to us that China cannot and should not be able to get away with the brutality it continues to inflict on innocent Uyghurs.
China has been getting away with many atrocities and injustices since 1949. If the international community, had done something to stop China in 1997, on July 5, 2009 during the massacre in Urumchi, during the Alaqagha killings (May 2014), in Hanerik (June 2013), Seriqbuya (April 2013), Elishku (July 2014) and countless other unreported instances of oppression, perhaps the current situation where three million Uyghurs are detained in Chinese concentration camps may not have happened.
Each time the Chinese Communist Party (CCP) moved forward unscathed after committing crimes against innocent Uyghurs, Tibetans, Tiananmen Students in 1989, Hongkongers, and so on, they were given the green light to do worse. It is long past time for the world to understand this pattern of suppression and protect its citizens.
In this increasingly globalized and connected world, one cannot avoid the effects of a genocide, either through unwittingly aiding its process, or falling victim to a government that can inflict such an atrocity on a population it claims to be its own.
The events in Hong Kong are a perfect example of how China brought about what is happening to Uyghurs now, through a series of conflicts where a population demanded its rights and the government responded with violence and the gradual removal of all rights.
One great thing about Hongkong is its geographic location and the democratic process Hongkongers were able to enjoy for 100 years without the Chinese Communist Party. Its connection to the rest of the world allowed news of what was happening there to spread quickly. Thus, the world cannot stay mute as they did with the isolated Uyghur region since 1949 until 2016.
The world can stop China's repression. We need to ensure China grants access to international observers, investigators, and health and aid organizations to East Turkistan. Independent and free media should be allowed to report from the ground on what's happening to Uyghurs, so the world can see and judge for themselves what is happening there.
None of these actions took place when the Ghulja massacre happened in 1997, and justice has not yet been served. Instead, the CCP has greatly increased the weight of its oppression. This is a critical lesson that everyone should remember.
#Repost From The Conversation from June 13, 2019 12.10am BST by Author: Maria CheungProfessor of Social Work, University of Manitoba
It is currently legal for Canadians to travel abroad and obtain organs from illicit sources. If it gains final approval from the Senate, Bill S-240 will change this.(Shutterstock)
The clock is ticking on Canada's chance to enact important measures against organ trafficking.
For the past two decades, the Chinese regime has been killing prisoners of conscience for their organs. The purchase and sale of human lives has become an industry, and Canada, among other developed countries, has been supporting it.
Bill S-240 seeks to put a stop to Canadian complicity by criminalizing organ tourism. The bill has received unanimous consent from both the Senate and the House of Commons, and is awaiting final Senate approval before the end of the parliamentary session before it can be passed.
This is a critical moment of decision for Canada.
As a member of the Canadian Committee of the International Coalition To End Transplant Abuse In China, I have been among those advocating for Bill S-240, an act that brings important changes to the Criminal Code and the Immigration and Refugee Protection Act in order to combat organ tourism.
Live organs on demand
Organ trafficking is a global phenomenon. However, forced organ harvesting deserves special attention in the context of the Chinese. In China, this practice is driven by the state.
It's directed at prisoners of conscience to advance policies of genocide. Forced organ harvesting in China is carried out at such scale that it constitutes an industry.
Since the early 2000s, Chinese hospitals have been providing live organs on demand. Perfectly matched organs can be obtained in weeks or even days.
With an estimation of 60,000 to 100,000 major organ transplant cases per year in China, the availability of organs cannot be accounted for by the number of death-row executions and voluntary organ donations.
Falun Gong, Uyghurs, Tibetans targeted
The sudden boom in organ transplantation in China coincides with the start of the eradication campaign against Falun Gong. Since July 1999, Falun Gong practitioners have been incarcerated and tortured in massive numbers. During captivity, Falun Gong adherents have been singled out for organ examinations and blood tests.
As well as the Falun Gong, Uyghurs, Tibetans and some Christian sects are also being targeted. Forced organ harvesting is continuing despite China's announcement that it's going to stop the illicit practice.
Human Rights Watch reported in December 2017 that the Chinese government forcibly collected biodata, including DNA and blood samples, from 19 million Uyghurs that year under the guise of a free public health program in which all citizens are given physical examinations.
At the same time, the Chinese regime began mass arrest and incarceration of Uyghurs, with a million Uyghurs imprisoned in concentration camps. Meanwhile, a priority lane labelled as "special passengers/human organs transport lane" appeared in the Kashgar airport of Xinjiang Uyghur.
Canadians travel to China for illicit organs
For the past two decades, Canada, among other developed countries, has been a participant in this abuse. Dr. Jeff Zaltzman, the head of renal transplants at St. Michael's Hospital in Toronto, revealed in 2014 that he alone had at least 50 patients who had gone to China for transplants. Zaltzman has since advocated for changing legislation to address the issue of forced organ harvesting.
Canada has, in fact, been identified as one of the seven major organ-importing countries, alongside the United States, Australia, Israel, Japan, Oman and Saudi Arabia.
Barring a few exceptions, the Canadian Criminal Code only criminalizes acts committed in Canada. As such, it is currently legal for Canadians to travel abroad and obtain organs from illicit sources, because such acts do not take place on Canadian soil.
An extraterritorial offence
Bill S-240 recognizes the extraterritorial nature of organ transplant abuse. By making the purchase of organs, and obtaining organs without donors' informed consent an extraterritorial offence, the bill creates important measures to stem the flow of organ tourism to countries such as China.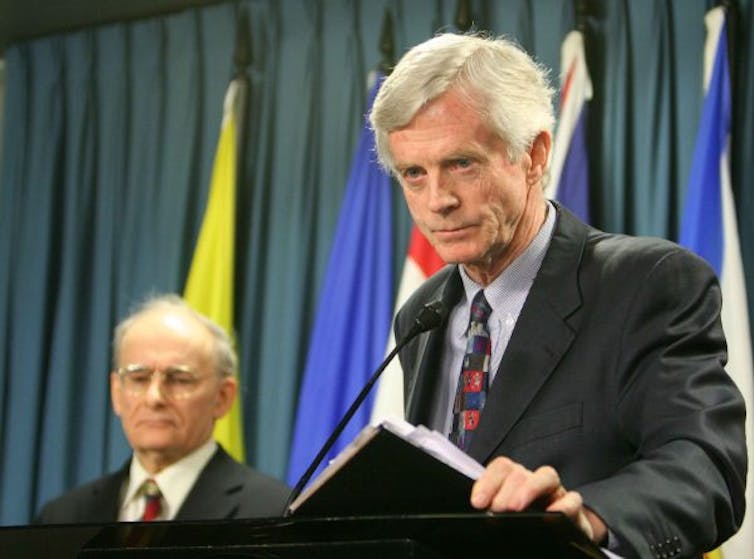 The proposed legislation would also bring Canada into further conformity with emerging international legal norms, such as the principle against transplant commercialism enshrined in The Declaration of Istanbul on Organ Trafficking and Transplant Tourism.
Countries like Israel, Spain, Taiwan, Italy and Norway have already enacted similar legislation. The European Union and United States have issued a declaration and resolution respectively condemning the crime of forced organ harvesting.
On Dec. 11, 2018, the China Tribunal — an independent people's tribunal chaired by Sir Geoffrey Nice, former deputy prosecutor who led the prosecution of Slobodan Milosevic at the International Criminal Tribunal for the former Yugoslavia — stated the following in its interim judgment:
"The Tribunal's members are all certain — unanimously, and sure beyond reasonable doubt — that in China forced organ harvesting from prisoners of conscience has been practised for a substantial period of time involving a very substantial number of victims."
The final judgement is due to be released on June 17.
It's vital that Canada ensures Bill S-240 is passed.
China plans globalization of mass murder
China has further ambitions to develop organ transplantation into an export industry as part of China's "Belt and Road" initiative.
The industrialization and globalization of organ transplantation is the industrialization and globalization of mass murder. If this practice is allowed to take root in human societies, ever more vulnerable populations would be sacrificed in the pursuit of a healthy life by the powerful and the rich.
The cost of inaction means a continuation of Canadian complicity in one of the worst crimes of our times. It is vital that Canada passes this legislation before the end of this parliamentary session, bringing this complicity to an end.
Disclosure statement: Maria Cheung is Professor at the Faculty of Social Work, University of Manitoba. She is also Research Affiliate, Centre for Human Rights Research at the University of Manitoba. She has received funding from the Canadian International Development Agency, (Tier 1 UPCD), International Association of Schools of Social Work, and University of Manitoba to conduct research on human rights issues and social work education. She is currently chair of the Canadian Committee, the International Coalition to End Transplant Abuse in China.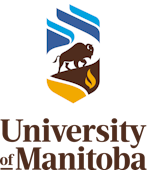 Do you think more people should hear what the experts are saying?
The Conversation serves society by making knowledge accessible to everyone, not just a select few. Our only agenda is a better informed public. If you care about what we do please make a donation now and help secure our future.
Donate Now
The Conversation UK
You might also like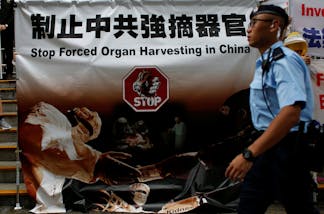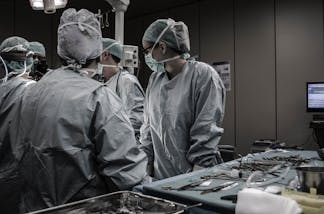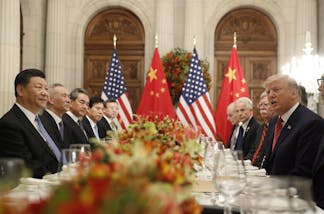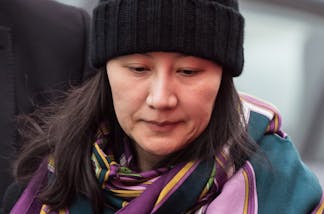 Sign in to comment2CommentsOldestNewest
Privacy policyTerms and conditionsCorrections and complaints
Get your news from people you can trust.
#Repost from New Scientist
Prisoners in China are still being used as organ donors, says inquiry
HEALTH 18 June 2019
Transplant organs are still being sourced from executed prisoners in China, according to an inquiry in London initiated by a campaign group to investigate the issue.
Taking organs from prisoners is illegal according to an international convention, and the Chinese government previously said it had stopped the practice four years ago. But this week, the chair of the tribunal, Geoffrey Nice, said that he believes the practice is still widespread.
The tribunal was set up by campaign group the International Coalition to End Transplant Abuse in China to consider the evidence regarding forced organ harvesting from prisoners of conscience. It has no legal power. Forced organ donation from prisoners has been suspected in China for decades, and the coalition asked the inquiry to investigate whether some hospitals in China are still boosting supplies of transplant organs from such prisoners.
The inquiry also investigated whether Uighurs and Falun Gong members have previously been and are still being used as organ donors. Uighurs are a Muslim ethnic minority in China, while Falun Gong is a belief system similar to Buddhism that is outlawed in China.
Multiple lines of evidence
The tribunal heard evidence that some hospitals in China offer organ transplants with very short waiting times. This would be impossible without a large bank of people with known tissue types who can be killed to order, said Nice, a former UK judge who previously prosecuted former Serbian president Slobodan Milošević at the UN's International Criminal Tribunal.
The tribunal was told of an investigation run by another campaign group, the World Organization to Investigate the Persecution of Falun Gong, in 2018. The group asked researchers to pretend to be doctors and ring up senior transplant doctors in Chinese hospitals to try to book transplants. Some were offered waits as short as one or two weeks. In nine of the 12 hospitals contacted, doctors verbally confirmed that the organs would be sourced from Falun Gong members.
Some websites advertise in English for foreign patients to visit Chinese hospitals for transplants, says David Matas, a Canadian human rights lawyer. Selling organs to foreigners is against an international convention known as the Declaration of Istanbul.
People who had been released from detainment camps in China testified at the inquiry. Some said they had been forced to have medical checks of their internal organs, such as ultrasound scans.
Recent reforms
However, all this evidence is circumstantial, and no one has been able to directly observe or prove that transplant organs are still being sourced from prisoners.
There have been claims for decades that prisoners were being used as organ donors in China. Several thousand transplants were reported in the country every year, yet until recently there was little public understanding of the concept of brain death, says Jacob Lavee, an Israeli heart surgeon who is a member of campaign group Doctors Against Forced Organ Harvesting. In other countries, almost all transplants come from people who end up brain dead, but this accounts for less than 1 per cent of all deaths, which is why organs are such a scarce commodity.
Around 2010, medical staff in China began to be trained in how to recognise brain death. Around this time, public campaigns to get people to register as voluntary organ donors began, and the Chinese government said organs stopped being taken from prisoners in 2015.
Anomalous figures
But earlier this year, Lavee and two colleagues posted a study online suggesting that there are anomalies in China's own transplant figures. For example, they said that, during a period in 2016, 640 transplants were reported, yet there were only 30 recorded voluntary donors. This would mean that each donor yielded an average of over 21 organs – which is medically impossible. In the UK, the average figure is about three per donor.
"The Chinese government always follows the World Health Organization's guiding principles on human organ transplants, and has strengthened its management on organ transplants in recent years," a spokesperson from the Chinese Embassy in London said in a statement. "We hope the British people will not be misled by rumours."
Patrick Poon of Amnesty International says that his organisation has been unable to confirm if executed prisoners are still a source of organs in China. "We do know that political prisoners in China are subjected to horrific abuses, and are particularly concerned about the internment of up to a million Uighurs and other Muslim ethnic minorities," says Poon.
Academic boycott?
However, Nice's China Tribunal found on Monday that there isn't enough evidence to determine whether organs are being taken from Uighur people interned in "re-education camps" in the north-western province of Xinjiang.
But the inquiry said there was enough evidence to conclude that forced organ harvesting has been committed for years throughout China, and that "Falun Gong practitioners have been one – and probably the main – source of organ supply".
Adnan Sharif, a British kidney surgeon who is a member of Doctors Against Forced Organ Harvesting, says transplant doctors from other countries should refuse to collaborate with their Chinese colleagues until the unethical practices stop.
Jean-Pierre Mongeau of The Transplantation Society, a membership organisation for transplant doctors, says his organisation "has worked diligently to curtail commercial transplantation and the use of executed prisoners and to replace this practice with ethical programmes. However, [it is not our role] to police international transplant activities."
Article amended on 24 June 2019
We clarified the terms of reference of the tribunal
More on these topics:
Read more: https://www.newscientist.com/article/2206874-prisoners-in-china-are-still-being-used-as-organ-donors-says-inquiry/#ixzz6DtF3jlFU
apple.news/AEi6-yb3SS2KX8CJBfOd5Ig
#Repost from Grazia
Jennifer Zeng gave a witness testimony at a tribunal to end forced organ harvesting in China. Here, she spoke to Georgia Aspinall about her experience of being persecuted for her beliefs.
'I was arrested four times,' Jennifer Zeng, from Sichuan, China tells me over the phone from her home in America, where she has lived since 2011. 'The last time, they sent me to a labour camp for one year.'
52 year-old Zeng is one of millions of people who have been detained in prison camps across China, the most recent figure estimating over 1.5 million at present. Why? Because their beliefs don't align with the Chinese government. And now, an international tribunal has found that prisoners of those camps are being used to supply the $1billion organ trade in China.
In fact, they have been for 20 years. The tribunal judgement has far-reaching implications for countries that share information, research and trade with China – including the UK. Yet, the international reaction has been strangely silent on the issue for decades.
There have been sporadic news reports in the UK on the outcome of the tribunal of course, but the issue largely remains out of the public discourse. Tribunal chairman, Sir Geoffrey Nice QC, even criticised the British government in his final judgement for failing to act in efforts to avoid 'an inconvenient truth'. That truth would be stories just like Zeng's.
'I was arrested while asleep at home in the middle of the night,' Zeng says. 'The police had intercepted a letter I wrote to my parents-in-law that explained why I wanted to continue to practice Falun Gong after the government banned it.'
Falun Gong practitioners are one of many spiritual and religious groups that are being targeted by the Chinese government. As the largest group, followed closely by Uyghur Muslims, followers become prisoners of conscience in China – tortured until they reform to the state-prescribed atheism that communist China sanctions.
Falun Gong is a meditation practice that draws parallels with Buddhism. It was a private practice in China for years, later brought to the public in 1992 and by 1999 had been taken up by nearly 100 million people. And so, because the amount of practitioners of Falun Gong outnumbered Communist Party members, it was banned in July 1999. Zeng was arrested the next year.
At the labour camp, she says she suffered horrific daily atrocities. Sharing cells designed for eight people with 20 prisoners, hand-knitting jumpers from 5.30am till midnight and consistently sleep-deprived. Her first day, prisoners were forced to squat for 16 hours under the baking sun with anyone that fell hit by an electric baton. The aim is reformation, and after a one-year sentence, prisoners are given the choice to denounce their religious or spiritual practice, or stay in the camps.
But what Zeng didn't know until years later, was that physical and mental torture wasn't all that was going on at the labour camps. In fact, she believes she narrowly escaped having her organs harvested during her time as a prisoner.
'The day we were transferred from the detention centre to the labour camp, on the way we were first taken to a medical facility to undergo medical checks,' Zeng says. 'I told the doctor I had hepatitis C, and that it disappeared after I practiced Falun Gong. I told him that so they would see Falun Gong is good and the government should not crack down on it.'
Zeng found out about allegations of forced organ harvesting after her release in 2001 – something she was forced to 'very painfully' denounce Falun Gong to get – and she believes her comment about having had hepatitis C is what saved her life.
It's something the International Coalition to End Transplant Abuse in China (ETAC) has been fighting to stop since 2014. Last year, they initiated the tribunal that went on to prove forced organ harvesting was happening. Facing a global ignorance and pervasive secrecy within China, it was a long, hard struggle.
'In 1999, the number of transplants that China was doing escalated incredibly,' explains Susie Hughes, founder and executive director of ETAC. 'People started questioning "what's going on here?" but it hadn't really dawned on anybody what was happening.'
In 2006, author Ethan Gutmann began investigating the persecution of Falun Gong practitioners – interviewing witnesses over the course of seven years. 'Prisoners were telling Gutmann how terribly they were tortured, that they weren't getting proper food, they weren't allowed to go to the toilet,' says Hughes. 'But then also that they were blood-tested and organ scanned and it struck him as really odd. This picture started to develop that they were being tortured but also getting these medical tests.'
After phone investigations saw researchers call doctors asking specifically for Falun Gong organs, it was admitted a number of times you could get Falun Gong organs – and you could get them in two weeks, suggesting people were being killed on demand for the purpose of extracting their organs. Then, in 2006 an investigation by David Kilgour and David Matas confirmed the dire truth. 'There has been and continues to be large-scale organ seizures from unwilling Falun Gong practitioners,' they stated in their research.
Since then, there have been multiple reports and groups formed with the intention to expose and end forced organ harvesting in China. And yet, the West largely remains ignorant to the issue. But why?
According to Hughes, there are a number of reasons. In the early days, 'Falun Gong was so new to the West, people didn't really know what it was,' she explains, 'and the Chinese government were saying it was a cult, that it was this terrible thing – so there was confusion to begin with. If the media doesn't pick it up, the people don't know about it.'
Then there's the global integration of the transplant industry that means many countries are working together, and reliant upon each other, in researching transplant medicine. As such, this dependency has seemingly caused some to turn a blind eye.
'There's a lot of collaboration happening between the Transplantation Society – the leading body for transplantation internationally – and China,' says Hughes. 'They're helping them develop a voluntary donation system, but in part, they're ignoring the fact that there have been robust investigations and reports that have come out.'
In fact, former president of the Transplantation Society – Jeremy Chapman – called a 2016 report into forced organ harvesting 'pure imagination', stating: 'Look at the sources of those documents. They are all Falun Gong.'
'I saw that and thought, "What? Falun Gong's sources?",' says Hughes. 'My understanding is that it's Chinese sources. So, we ran a check and of all the sources, something like two hundred pages. 90% are Chinese websites with a small percentage of what you could call "Falun Gong sources" – which are basically witness testimonies. So it's not all Falun Gong sources…and why would you discriminate against victims and not allow them to testify and say what's happened to them? It's really wrong.'
'You've got this strange situation when someone starts digging into it,' she continues. 'Why are certain people from the Transplantation Society saying that this issue is all fueled with political intent? That the investigators are all political when the investigators aren't even Falun Gong practitioners?'
Seemingly, the entire issue is shrouded in secrecy, insidious agendas and a willful ignorance. 'People who have the power to do something don't want to admit it is happening because then they know they have the obligation to do something about it,' says Zeng. 'I think many people don't want to bear this kind of moral obligation or responsibility and so pretend they don't know.'
So now that we do know, what can we do about it as individuals and as a country? According to Hughes, the first step is to talk about it. 'One of the biggest challenges that we faced with such an unbelievable crime, is to help people accept that it's happening,' says Hughes. 'It's really important that people talk about it.'
And after that, break ties with those that are associated with the Chinese transplant industry. 'All hospitals and universities in America, the UK and everywhere else should immediately disassociate with China in relation to transplantation,' she continues. 'There shouldn't be any collaboration, no research, nothing. Because you don't know whether those organs are coming from people that have been killed, and we can't be a part of that.'
And finally, ask yourself: am I in a profession, or do I have links to a profession, that could or should do something? Does your company interact with China in a substantial way – be it a medical institution or a travel company or a financial services business? 'People can contact us if they're not sure what to do and we can give directions,' says Hughes.
If you're not in any of these professions – or even if you are – there is always the possibility of writing to your MP to demand government debate on the issue.
'For such a long time, it was the Chinese survivor community who were the only ones knocking on the MP's doors,' says Hughes, 'Everyone should be knocking on the MP's doors and sending emails saying that this is a critical issue and you need to be doing something about it. The UK government should publicly condemn it, like the US and EU has, and look at transplant tourism and organ trafficking laws to make sure it's illegal to receive organs from China. The government doesn't move until the people want them to.'
To find out more about forced organ harvesting in China, click here.
To read Jennifer Zeng's book, Witnessing History: One Woman's Fight for Freedom and Falun Gong, click here.
As told by Hebrew Scriptures, Torah, Tanaka Clearly, The Qur'An: A New Translation. StarLatch Press, 2004. Sovereign Lord, Jehovah. New World Translation of the holy Scriptures. New World Bible Translation Committee, 1984.
Animated In "The Star" by Columbia Pictures, Sony Pictures Animation. 2017.
In "9 months B.C.", Mary is visited by an angel telling her she will bear the Messiah. A pygmy named Abby overhears and tells the other animals as a star begins glowing brightly in the night. Six months later, a young donkey is tired of milling wheat and wishes to join a traveling caravan so that he may feel important. An older donkey helps him escape the miller who owns them and he ends up with an injured ankle at the house of Joseph and Mary who just celebrated their wedding. Mary takes the donkey in and names him Boaz, or Bo, and reveals to Joseph that she is pregnant, with Joseph accepting Mary's situation after praying to God. During this time, Bo and his dove friend Dave, plot to escape despite Mary's kindness, but end up staying three more months.
Once Up a time in Nazareth where Mary was/is praying. An angel descends from Heaven and tells Mary that she is to bear the son of God. A pygmy mouse named Abby (voice of Kristen Chenoweth) sees the whole thing and spreads the word to the other animals in the town. They look up in the sky and see a bright star.

We meet a young donkey who must work in a wheat mill with his father. The donkey's dove friend Dave (voice of Keegan-Michael Key) flies in. The two dream of escaping their dull lives and joining the Royal Caravan so that they can ride with the big horses and be adored by crowds, but the Older Donkey scoffs at their dream. The young donkey is confident that he will get out.

Six months later, the donkey is still trapped. When his father realizes how miserable he is and that he has resigned himself to the same fate he has, he loosens the young donkey's collar and knocks out the Miller (voice of Phil Morris) to allow his son to escape. The donkey runs out into the street where Dave catches up with him. The Miller chases after the donkey and nearly catches him, but he manages to hide elsewhere.

Mary is about to celebrate her wedding feast with Joseph, but she hasn't told him that she is pregnant. Mary then finds the donkey hiding under a table, believing it to belong to Joseph. He denies that the donkey is his, and Mary notices his leg is injured. After showing him kindness, the donkey takes a liking to her. She decides to name him Boaz, or Bo for short. Joseph then notices Mary's belly, and she comes clean that the baby is meant to be the messiah. Joseph is stunned and confused, but after looking to God for guidance, he promises to help Mary.

Three months later, the Three Wise Men are riding their camels – Felix, Cyrus, and Deborah- to the home of King Herod. The camels argue over what their trip is for – Felix thinks it's a birthday party, while Cyrus says it's a baby shower, but Deborah says they are going to meet the messiah. The other two think she is crazy. Upon arriving at Herod's home, he thinks the Wise Men's gifts (gold, frankincense, and myrrh) are for him, but one of them says it is for the new king. Feeling threatened, Herod invites (or forces) the men and their camels to stay as guests while he sends his hunter and two dogs – Thaddeus (voice of Ving Rhames) and Rufus (voice of Gabriel Iglesias) – to get rid of this new king.

Thaddeus and Rufus overhear Abby telling the story of Mary to the other mice, and they threaten to eat her until she gives up all the information she knows.

Mary and Joseph leave Nazareth in anticipation of the baby's birth, with Bo and Dave staying behind. The Hunter and the dogs break into their home while Bo tries to hide. Dave tries to create a diversion for Bo to escape, but the dogs spot him. Bo thinks they were sent by the Miller, but he accidentally lets it slip that he was being cared for by Mary. Bo and Dave escape the dogs and run to save Mary.

On their run, Bo stumbles down a cliff. He is helped by a sheep named Ruth (voice of Aidy Bryant), who has abandoned her flock. She joins Bo and Dave as they catch up to Mary and Joseph. Unfortunately, the Hunter and the dogs have found them. Bo pulls Mary toward a market for them to hide. Mary goes by a well to get water, and the Hunter approaches her for the kill. Thinking quickly, Bo pushes a cart down the hill to stop him, but it hits another cart and then causes a chain reaction that destroys most of the market but knocks the Hunter down the well. The villagers are angry at Bo, and Joseph scolds him for what he's done.

Bo decides to go off on his own to try and find the Royal Caravan. Dave follows, and together, they do find it. However, Bo realizes he enjoyed being with Mary and he wants to go back, saying Dave can join them himself. While Dave is displeased at the outcome, he tells Bo that he would have only done it with his best friend. The two head back to help Mary.

Mary and Joseph's cart breaks down, leading them both to confront their fears and doubts over the situation. They resolve to get through it together. Bo returns and picks up all their belongings. Mary then starts to experience contractions and figures that the baby is on his way. Joseph takes all the belongings while Bo carries Mary.

The group arrives in Bethlehem and tries to find shelter, but everywhere is full. The Miller sees Bo and captures him, throwing him in a manger. There, he meets a goat named Zach (voice of Anthony Anderson), a cow named Edith (voice of Patricia Heaton), and a horse named Leah (voice of Kelly Clarkson). They mention not being able to sleep because the light from the star shines brightly through the manger. Bo figures this is where the baby is meant to be born. The three animals help him escape to go get Mary and Joseph to the manger.

Ruth encounters her flock and tries to convince them to help her, but they're still mad at her for abandoning them. The Angel then comes down to tell the shepherds that the messiah is coming, and the sheep suddenly believe Ruth. Meanwhile, Dave encounters the camels after they tried to escape Herod's home, but are now tied to a pole. At the same time, the Hunter and the dogs have found Mary and go to kill her. All the animals come together to stop them and knock them over a cliff. The Hunter hangs on while Bo tries to save Thaddeus and Rufus. The Hunter coldly drops them, but Bo saves them. The Hunter pulls himself up with his sword, but it causes the cliff to break off and send him falling to his death.

The animals go to the manger where Mary has given birth to Jesus. All the animals are in awe. Even Thaddeus and Rufus are so amazed that they resolve to be good dogs. Deborah says this will be a story to be celebrated for thousands of years to come, but Felix and Cyrus still think she's crazy. Mary then invites Bo to go to them and see Jesus. Bo smiles as he rests beside Mary.
The Story: In Sony Pictures Animation's THE STAR, a small but brave donkey named Bo yearns for a life beyond his daily grind at the village mill. One day he finds the courage to break free, and finally goes on the adventure of his dreams. On his journey, he teams up with Ruth, a lovable sheep who has lost her flock and Dave, a dove with lofty aspirations. Along with three wisecracking camels and some eccentric stable animals, Bo and his new friends follow the Star and become accidental heroes in the greatest story ever told – the first Christmas.Written by Teaser-Trailer.com
This Article was Retrieved & Written by IMDB. https://www.imdb.com/title/tt4587656/ Movie Synopsis: https://www.imdb.com/title/tt4587656/plotsummary?ref_=tt_stry_pl
Sources:
1. Sovereign Lord, Jehovah. New World Translation of the holy Scriptures. New World Bible Translation Committee, 1984.
2. Clearly, Thomas. The Qur'An: A New Translation. StarLatch Press, 2004.
3. Collins, Andrew. "From the Creators of Miracles from Heaven and Cloudy with a Chance of Meatballs comes the story about a donkey named Bo who wants life beyond his village. He meets a sheep named Ruth and a dove named Dave and they follow the Star to discover the first Christmas which is the birth of Jesus."
4. Reckart, Timothy. The Star: The Story of the First Christmas. Columbia Pictures, Sony Pictures Animation. 2017. https://www.imdb.com/title/tt4587656/
Movie Synopsis: https://www.imdb.com/title/tt4587656/plotsummary?ref_=tt_stry_pl
Trailer for the Movie on Amazon: https://www.amazon.com/gp/video/detail/0PHX1CL4V1SXPAG1U0DR88I6AX/ref=imdbref_tt_wbr_pvt_aiv?tag=imdbtag_tt_wbr_pvt_aiv-20